dr hab. David Jones, prof. ucz.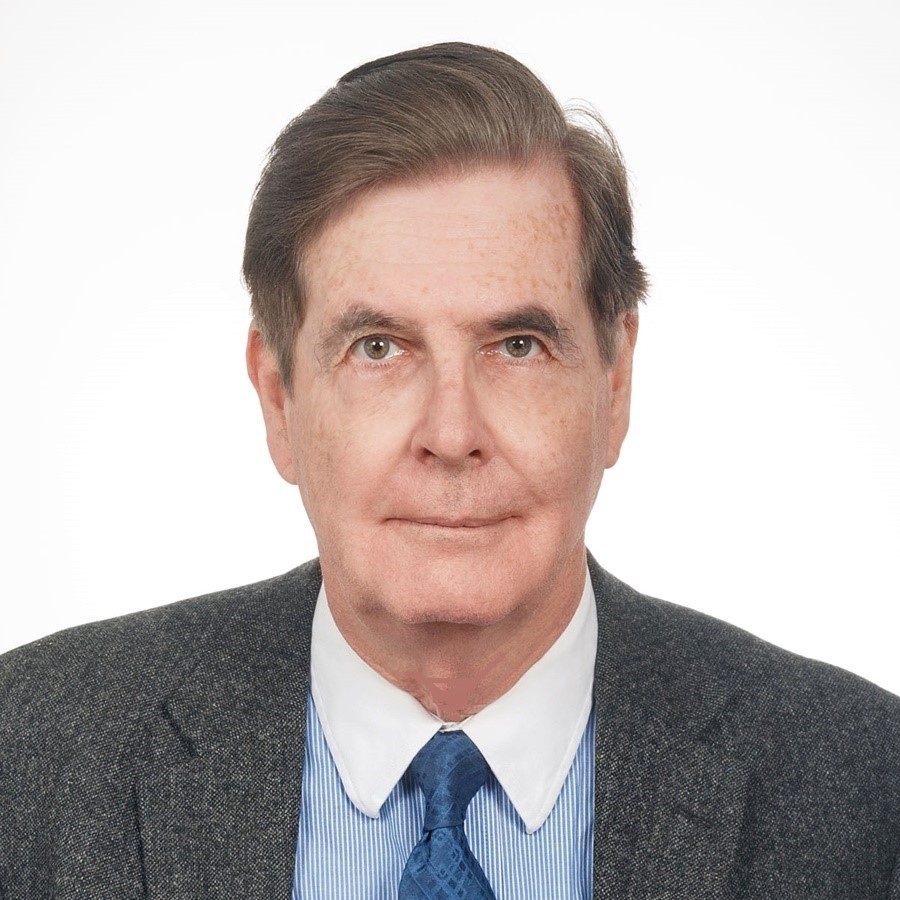 Professor of International Relations, International Law, International Management, from 2005. Ph.D. in Management (Dissertation on Healthcare Management) from Rockefeller College, State University of New York, Albany. Sc.D. (Habilitacja), political science, University of Warsaw. Fellow, Royal Society of Medicine (FRSM), Fellow, Royal Statistical Society (FRSS). Research interests: Artificial Reproduction/Medical Tourism, Sino-American-European International Trade, "Critical" Analysis of U.S. Legal System, Critique of 21st Century U.S. Foreign Policy. University of Warsaw Rector's Award, 2017, Distinguished Faculty Award, 2018, Norwich University, the Military Academy of the State of Vermont. Academic Dean, 2003, Concordia International University Estonia, Professor Ordinarius, 2003-2004, University Nord (Estonia), Faculty Advisor, Oxford Banking Forum, University of Oxford, 2000-2005. Presidential appointment, United States Rank Award Review Board, 1992. Gubernatorial appointment, two terms, state commission on sentencing.
Achievements
Editorial Reviewer, Common Ground Network Publications, Diversity in Organisations, Communities & Nations
Faculty of the Year Award, 2018, Norwich University, Military Academy of Vermont
Rector's Award, 2017, University of Warsaw
U.S. Presidential Appointment, 1992, Federal Rank Award Review Board
Gubernatorial Appointment, Reappointment, State Commission on Sentencing
CHOICE Book of the Year Award
Publications
"Crisis Leadership during the Covid-19 Period: Does the Coronavirus Pandemic Exhibit Deliberate Deception or Gross Incompetence?," Akande, Adabowalie. Handbook of Racism, Xenophobia, and Populism. Berlin and New York: Springer Nature, 2022.
"New Waves of Geopolitical Strategy and the Use of Soft Power in Eurasia,"  Age of Eurasia: Future directions of knowledge, technology, money and sustainable geoeconomics, A study volume of the Magyar Nemzeti Bank on the opportunities of Eurasian cooperation. ed. Mihály Patai and Marcell Horváth, 88-107. Budapest: Magyar Nemzeti Bank, 2021.
"Managing Asia: A 21st Century 'Chingbirok'? Opportunities in Trade Balanced Against Risk Factors In East, South, and Southeast Asian Security," New Dynamics in Asia, ed. Karol Żakowski, 43-58. Łódź: University of Łódź Press, 2021.
"Why England, America, and the World Slept? An Assessment of the Global Response to the SARS-CoV-2 (COVID-2019)," British Journal of Bio-Medical Research, vol. 4, no. 4, 1280- 1287. Jul-Aug 2020.
"Value Chain Planning: Assessing Demand Signals in an International Environment," International Journal of Management, IT, and Engineering, vol. 9, no. 10, 60-69. Oct 2019. 
"Bipolar Disorder in Statehood: Is China 'Dr. Jekyll', 'Mr. Hyde', or Both?" International Studies. Interdisciplinary Political and Cultural Journal, vol. 22, no. 1, 9-38. Dec 2018.
"America Incorporated: Movement of Assets by Companies Chartered in the United States Across the World and Back Home," European Journal of Business & Management Research, vol. 3, no. 1, 1-7. Feb 2018.
Courses (selected)
United States Foreign Policy (M.A. Lecture)
United States and the World (B.A. Lecture)
American Legal System
American Innovation Culture
Civil Liberties & Civil Rights in the U.S.
Corporate Governance
International Management
Hobbies/non-academic interests
Hiking and mountain climbing (climbed several "Holy Mountains" in China including its Holiest Mountain, Tai Shan, August 2019), skiing, bicycling, riding, general travel especially in areas with abundant wildlife.
Curriculum vitae (PDF)