Leadership Studies Group invites to a meeting with
Dr. Cynthia Miller-Idriss
(The American University)
Hate in the Homeland – Right-wing Extremism in the USA
The discussion and Q&A session will be moderated by dr. Justyna Bartkiewicz-Godlewska and prof. Bohdan Szklarski, the head of the Leadership Studies Group.
Monday, April 12, 2021
4 p.m. – 5:15 p.m.
You can get 2 OZN points for participating in this event.
Where?
This is an online event. To attend, click the button below or enter https://us02web.zoom.us/j/86567818737 into your browser, and join the meeting.
Who?
Dr. Cynthia Miller-Idriss is a professor at the American University in Washington, DC, where she directs the Polarization and Extremism Research and Innovation Lab (PERIL) in the Center for University Excellence (CUE). Dr. Miller-Idriss has testified before the U.S. Congress and regularly briefs policy, security, education and intelligence agencies in the U.S., the United Nations, and other countries on trends in domestic violent extremism and strategies for prevention and disengagement.
She appears regularly in the media as an expert source and political commentator, including recent appearances on CNN with Fareed Zakaria, PBS News Hour, MSNBC Hardball with Chris Matthews, The Today Show, and Good Morning America as well as in global media outlets in over a dozen countries. Her most recent book is Hate in the Homeland: The New Global Far Right (Princeton University Press, 2020).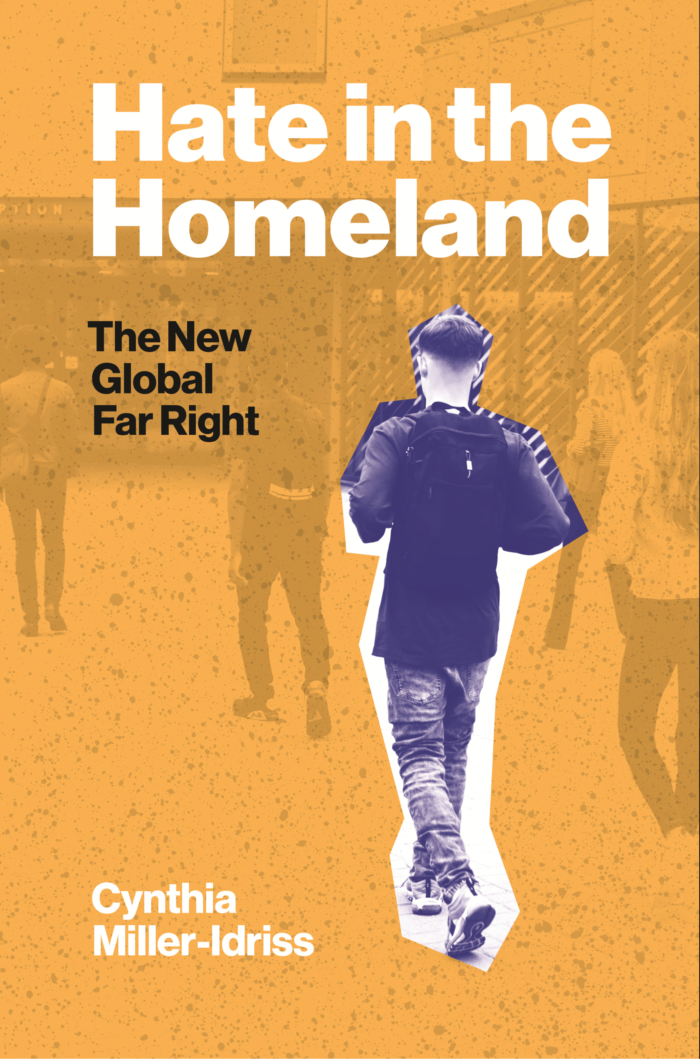 What?
During the talk, Cynthia Miller-Idriss will share her thoughts from her most recent book, Hate in the Homeland: The New Global Far Right, on the rise of right wing extremism in the world, with a particular focus on developments in the United States. It will be an opportunity to talk about the condition of American democracy, its institutions and values which, as recent months have demonstrated, find themselves under more than a rhetorical challenge. Hate politics by many is considered a form of anti-Americanism while others see it as a form of patriotism. We hope in this meeting to offer academic insights into the complex world of right-wing extremism in the United States today.