Practical information
Starting your studies? Let us help! At first glance, studying at the university requires you to know a myriad of formal rules. Luckily, most are actually fairly simple – you just need to take a moment to understand them. We have gathered some essential information on this page, so that you are not surprised by any mysterious abbreviation such as USOS, ECTS, or OZN. If you need any assistance, let us know!
What is USOS?
USOS, or the University System for the Servicing of Studies (Uniwersytecki System Obsługi Studiów), is a comprehensive online platform used by the University of Warsaw to manage various administrative and academic aspects of student life. It is there where you can deal with majority of formalities you will encounter over the course of your higher education. It facilitates communication, course registration, grading, and access to academic resources.
How to use it?
Through your account in USOS, you can browse and enrol in courses offered at the University, formally link them to the correct program of studies, as well as view course descriptions, schedules, syllabi, course materials, and prerequisites. After enrolling to your courses, USOS will provide you with a personalized schedule, displaying your courses, timings, and room locations to help you track your weekly academic commitments. It is there that you can access your grades and transcripts of records after the exams and file official university requests or apply for exchange programs.
Where can I find it?
You can access USOS web here. If you want to register for general university courses, language courses, or PE classes, please click here.
How do I log in?
When you are admitted to the university, you automatically receive an USOS account. Your USOS ID is your PESEL number. You will be emailed the first, temporary password as soon as your account is established.
Obligatory courses
Apart from the classes you are required to take at the ASC, you need to take several courses at the central level of the university. Please check the program of your studies to see how many general university courses (OGUN), language classes, and Physical Education classes you need to register for and when. You will be able to sign up for them here.
Official requests
All official requests have to be filed through USOSweb first (with the necessary attachments and regardless of whether they require your written signature). Some requests, such as the Application for Termination of Studies, should additionally be printed out and filed in the ASC Office with your written signature.
ECTS system
What is ECTS?
ECTS, that is European Credit Transfer and Accumulation System, has been created to standardize and facilitate comparing the student workload between various study programs. It was originally adopted to serve the Erasmus exchange program, as it facilitates the recognition and transfer of credits between different universities and institutions, allowing academic mobility and cooperation within Europe. It is now widely used all over Europe and, since 2007, is mandatory in all Polish higher education institutions.
How many ECTS do I need?
ECTS allows to measure the total workload required from a student to complete a given course or program. One ECTS credit represents 25-30 hours of student workload, including lectures, seminars, independent study, assignments, and examinations. The main principle of ECTS is that a student is supposed to complete the workload of 60 ECTS points over one academic year. In practice, it means that a student's workload is supposed to amount to around 1500-­1800 hours per year.
OZN program
What are OZN?
The OZN (Otwarte Zebrania Naukowe or Open Academic Sessions in English) is a program that aims to improve the intellectual development of ASC students through participation in a variety of extracurricular academic activities, such as public lectures, debates, seminars and festivals.
Academic calendar
June­-September
Registration for the Fall Semester
October
Renewing the student ID card, filing requests for scholarships (Rector's scholarship, social scholarship)
December
Registration for the Spring semester
Late January/early February
Fall semester exam session
Early March
Fall semester makeup session
Early June
Deadline for submitting the BA and MA theses (June defence)
June
Spring semester exam session
Late June/early July
Theses defences
Early September
Deadline for submitting the BA and MA theses (September defence)
September
Spring semester make­up session
Late September
Theses defences
Class Attendance Rules
A student enrolled in an ASC class is allowed to miss no more than two class meetings in a given semester (no medical documentation is required). No other absences are allowed, regardless of the reason, so please save the allowed absences for when you are sick.
Absences at the exams
In the case of absence at an examination which is excused by the Counselor for Students' Affairs, in particular when the absence was caused by an illness or another exam, the student has a right to an additional exam date. The medical certificate excusing the student's absence at an examination should be submitted to the ASC Main Office within seven work days of the last day of the doctor's leave. An additional exam date may be granted only once in a given study term.An extra exam date may be granted by the Counselor only in especially justified cases.
Scholarships
University of Warsaw offers scholarships both as financial aid (see more in the section below) and as a way of rewarding students for their academic or athletic performance. Every year several students from each stage of studies are awarded the Rector's Scholarship for high GPA, significant scientific or artistic achievements, or achievements in sport.
Financial aid
Warsaw University offers a wide array of social services to aid students financially. These include awards, stipends, one-time financial assistance, health insurance, university accomodation.
For more information see the links below.
If you qualify for a long-term social assistance or need help due to unexpected life circumstances, please feel free to contact the Office for Students' Affairs.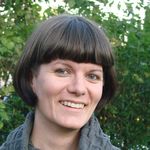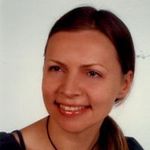 Agnieszka Żmijewska-Czajka
(students with names starting M-Ż)
aczajka@uw.edu.pl
+48 22 55 333 23
Room 1.039