Revista del CESLA
A Double Peer-Reviewed Journal of the American Studies Center
Revista del CESLA: International Latin American Studies Review is a semiannual, inter- and cross-disciplinary, double-blind peer-reviewed scientific journal. It was founded in 2000 by the late Professor Andrzej Dembicz and originally published by the Centre for Latin American Studies (CESLA). Since 2017 it has been published within the same Institute by the American Studies Center after it had merged with CESLA earlier that year.
Since 2023, the journal is on the Ministry of Education's list of indexed scientific journals. Authors may get 100 points for publishing in the journal.
We publish original research on Latin America, dealing with cultural, social, economic, and political issues, events, processes, and phenomena, viewed from both historical and contemporary perspectives. We also accept reviews of books and articles on Latin American topics, welcoming contributions from scholars from around the world and across humanities and social sciences.
Articles submitted within thematic dossiers are presented in the "Debate" section, whereas other reviewed papers are included in the "Articles" section. Non peer-reviewed texts are presented in separate sections ("Editorial", "Book reviews", "Tribute" etc.).
The journal's international advisory board comprises of world-renowned Latin Americanists representing various disciplines and fields of studies.
Editor-in-Chief
Renata Siuda-Ambroziak, American Studies Center, University of Warsaw
Assistant Editor
Krzysztof Ząbecki, University of Warsaw
Editorial Board
Joana Bahia, Rio de Janeiro State University
Ladislau Dowbor, Pontifical Catholic University of Sao Paulo
Marcin Gawrycki, University of Warsaw
Guiomar Germani Federal University of Bahia
Marcia Grisotti, Federal University of Santa Catarina
Mieczysław Jagłowski, University of Warmia and Mazury
Bogumiła Lisocka-Jaegermann, University of Warsaw
Solange Ramos de Andrade, State University of Maringa
Maria Luiza Tucci Carneiro, University of Sao Paulo
Darlan Wojciechowski, University of Brasilia
Submissions
Revista del CESLA. International Latin American Studies Review is published twice a year, in June and December.
Articles can be submitted in Spanish, English, or Portuguese. The submission of articles, evaluation process and the publication of accepted papers are free of charge.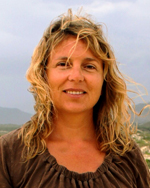 dr Renata Siuda-Ambroziak