dr hab. Karolina Krasuska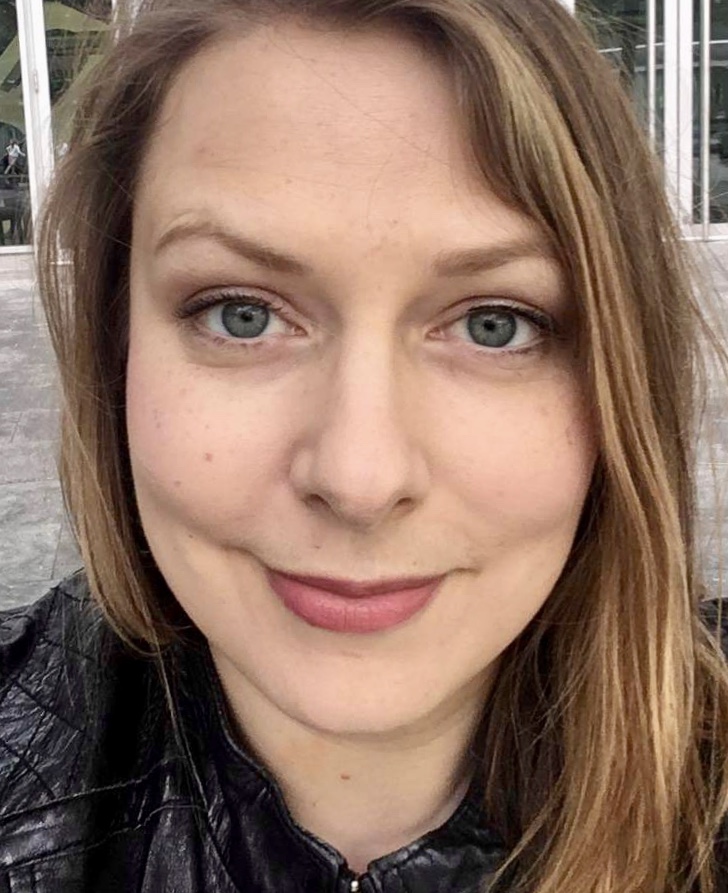 Educated in Poland, Germany, and the United States, Karolina Krasuska is Associate Professor (adiunkt) and the founding director of the Gender/Sexuality Research Group. Her research and teaching areas include: cultural theory, memory studies, gender studies, and twenty- and twenty-first century literature, including Jewish American literature. Dynamic, student-centered and socially engaged teaching constitutes the core of her pedagogy. She initiated the American Studies Colloquium Series at the ASC (2010) and was awarded the University of Warsaw Teaching Award in humanities (2017). Recipient of multiple scholarships and grants, currently she is working on her second book project on post-Soviet migrant memory, Jewishness, and American literature, funded by the National Science Center and under contract with Rutgers University Press.
Role at the ASC
Founding director of the research group (pracownia) Gender/Sexuality
Achievements
Mentor, Paula Hyman Mentorship Program, Association for Jewish Studies, 2020-2021
Sonata, National Centre of Science grant, "Migrant Memory: Post-Soviet Jewish American Literature," 2019-2022
2018 University of Warsaw Rector's Annual Teaching Award in the Humanities (sole recipient)
Polish Ministry of Science and Higher Education scholarship for outstanding young scholars, 2010
Heinrich-Böll-Foundation Dissertation Fellowship, 2004-2007
Publications
Poradzieckie: Najnowsza migracyjna literatura żydowska w Stanach Zjednoczonych [Post-Soviet: Recent Jewish American Literature of Migration]. Warszawa: Wydawnictwo IBL PAN, 2021.
"Post-Soviet Migrant Memory of the Holocaust." In The Palgrave Handbook of Holocaust Literature and Culture, edited by Victoria Aarons and Phyllis Lassner, 251-266. New York: Palgrave, 2020.
"Gendering the Holocaust Gallery in POLIN Museum of the History of Polish Jews." European Journal of Women's Studies, Special issue: Gendered memory, 26:3 (2019): 247-260.
"Narratives of Generationality in 21st-Century Jewish North American Literature: Krauss, Bezmozgis, Kalman," Eastern European Jewish Affairs, Special issue: The New Wave of Russian Jewish American Culture, 46.3 (2016): 285-310.
Women and the Holocaust: New Perspectives and Challenges, edited by Andrea Peto, Louise Hecht, Karolina Krasuska, Warszawa: Wydawnictwo IBL PAN, 2015.
"Jaki gender jest, każdy widzi: podstawowe terminy" [Don't you know what gender is?: Basic concepts]. In Gender: Przewodnik Krytyki Politycznej, edited by Krytyka Polityczna, 46-54. Warszawa: Wydawnictwo Krytyki Politycznej, 2014. 
Płeć i naród: Trans/lokacje. Maria Komornicka/Piotr Odmieniec Włast, Else Lasker-Schüler, Mina Loy [Gender and nation: Trans/locations. Maria Komornicka/Piotr Odmieniec Włast, Else Lasker-Schüler, Mina Loy]. Warszawa: Wydawnictwo IBL PAN, 2012.
Judith Butler. Uwikłani w płeć [Gender Trouble], trans. Karolina Krasuska. Warszawa: Wydawnictwo Krytyki Politycznej, 2008.
Courses (selected)
Keywords for Cultural Studies
Making Memories: Literature, Culture, Environment
Introduction to Gender/Sexuality Studies
Masculinities in Literary Modernism 
Approaching Jewishness at the Turn of the 21st Century: Culture, Literature, Film 
Jewishness in American Literature
Curriculum vitae (PDF)