dr William Glass, prof. ucz.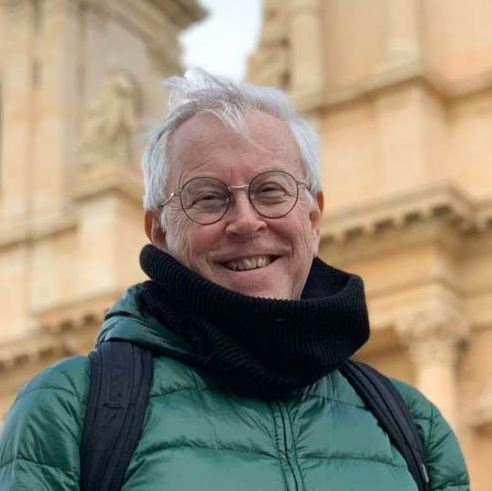 email: w.glass@uw.edu.pl
profile: ORCID
Room 3.032
Office hours in Spring semester 2022/23:
Thurdsays, 12:00 – 13:00 and by appointment
William Glass earned degrees in history from Centre College (BA) and Emory University (MA, PhD) and studied church history at Trinity Evangelical Divinity School. He teaches courses on American history, religion, race, and cinema. His research interests center on American Protestantism, the American South, and the use films as cultural documents. His research has received support from the National Endowment for the Humanities, and he has been a Fulbright Fellow in Poland. He has published essays in The Journal of Church and State, Film & History, Jewish Social Studies, and contributed entries for American National Biography and the Encyclopedia of Southern Religion.
Achievements
Fulbright Fellow, University of Warsaw, 2003-04
Outstanding Humanities Faculty Member in Mississippi Colleges and Universities, Natchez Literary Celebration, 6 June 1998
National Endowment for the Humanities, Summer Seminar for College Teachers, "Religious Traditions and the History of the South," 1992.
Publications
with Włodzimierz Batóg. "Evangelical Aspirations and Cold War Realities: Billy Graham behind the Iron Curtain," Journal of Church and State, 62, no. 3 (Summer, 2020): 486-505.
"Assimilating the Feminist Voice in Service Comedies, 1941-1980." Film & History: An Interdisciplinary Journal 49, no. 1 (2019): 50-62.
"Transatlantic Fundamentalism: Southern Preachers in London's Pulpits during World War I," in The U.S. South and Europe: Transatlantic Relations in the Nineteenth and Twentieth Centuries, eds. Cornelis A. van Minnen & Manfred Berg (Lexington: University Press of Kentucky, 2013), 165-180.
Co-edited with Joan Burbick, Beyond Imagined Uniqueness: Nationalisms in Comparative Perspectives, Cambridge Scholars Press, 2010.
"Reconciliation and Regionalism: Reunion among Southern Methodists and Presbyterians," in "Warm Ashes:" Issues in Southern History at the Dawn of the Twenty-first Century, University of South Carolina Press, 2003.
Strangers in Zion: Fundamentalists in the South, 1900-1950, Mercer University Press, 2001.
Courses (selected)
Slavery and the Making of the Americas
An Introduction to the American South
Religion and Community in American History
Reel History: Documentaries and American History
African Americans in Film during the Jim Crow Era
War as a Metaphor in Modern America
Curriculum vitae (PDF)