Alumni
ASC graduates possess skills and competences allowing them to compete successfully in multiple career paths and professions.
After your studies
We attribute our graduates' robust job placement rates to the fact that we provide rigorous academic preparation while simultaneously fostering a culture of mentoring and extracurricular education. Graduates of the American Studies Center are equipped with specialized knowledge to understand various complex cultural and social phenomena.
We prepare our students for advanced thinking about any place. And any time. And any people.
The focus on culture and society enhances our alumni's cultural competency, communication skills, and critical thinking, setting them up for success in business ventures, nongovernmental organizations, cultural institutions, government agencies, research and educational institutions, museums, political action groups, social service agencies, youth-development institutions.
By fostering curiosity about the world and elevating students' English skills, our studies also develop core competencies needed in fields such as film industry, journalism, arts, tourism, and much more. A number of our graduates also continue their education in doctoral programs in Poland and abroad in a range of disciplines.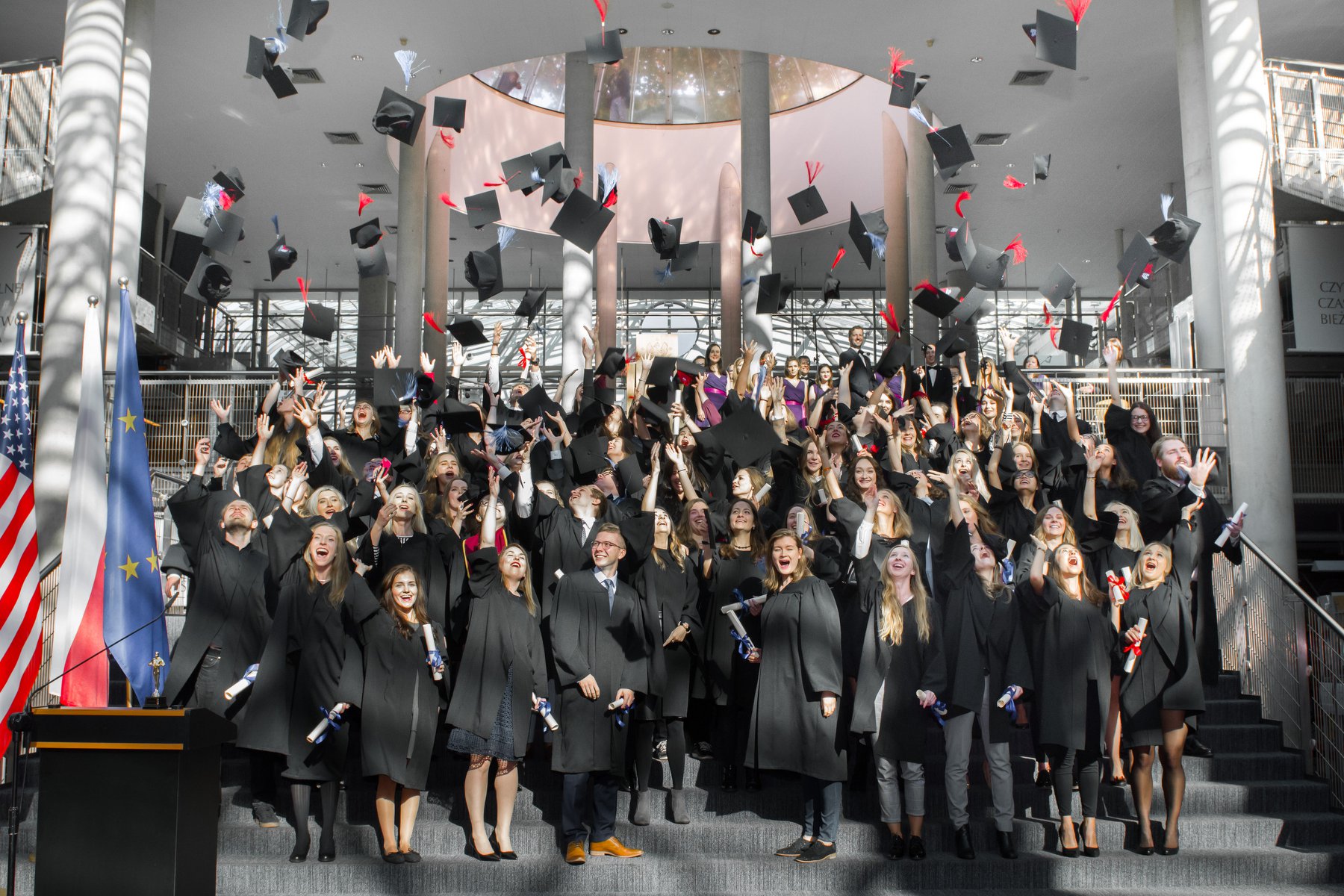 ASC Graduation 2018 Marcin Runowski
If I was to describe studying at the ASC in one phrase, I would say it was eye-opening. After these studies, you will never look in the same way at films, books, popular culture, news, art, or people around you.
—Aleksandra Jehn-Olszewszka, MA graduate of 2021
In sharp contrast to many Polish academic institutions, the ASC is not a fossil stuck in the past. It's a modern, well-organized faculty where lecturers are engaged in what they teach and in teaching itself.
—Karolina Zbytniewska, MA graduate of 2009
Hi! Are you our alumnus or alumna? If you want to share your thoughts about the experience you have had studying at the ASC, let us know! Your story may inspire, motivate, and empower others. We'll be glad to share it! Contact us on social media or write at asc@uw.edu.pl.