Student's Union
Through our everyday activity, we try to help students and make their life at the university a bit easier, more fun and interesting.
The ASC Students' Union consists of the Board members, as well as students' representatives in different students' bodies, such as University of Warsaw Students' Parliament or the Institute of Americas and Europe Council.
Our work is sometimes invisible – for example when we answer our friends' questions concerning registration or linkages in USOS, or spend our free time on discussing study programs with ASC faculty. We are responsible for launching annual edition of ASC Sweatshirts or gadgets, as we want to promote our Center outside. It means we also spend a lot of time on social media, such as Facebook, Twitter, or Instagram where you can see our activity the most.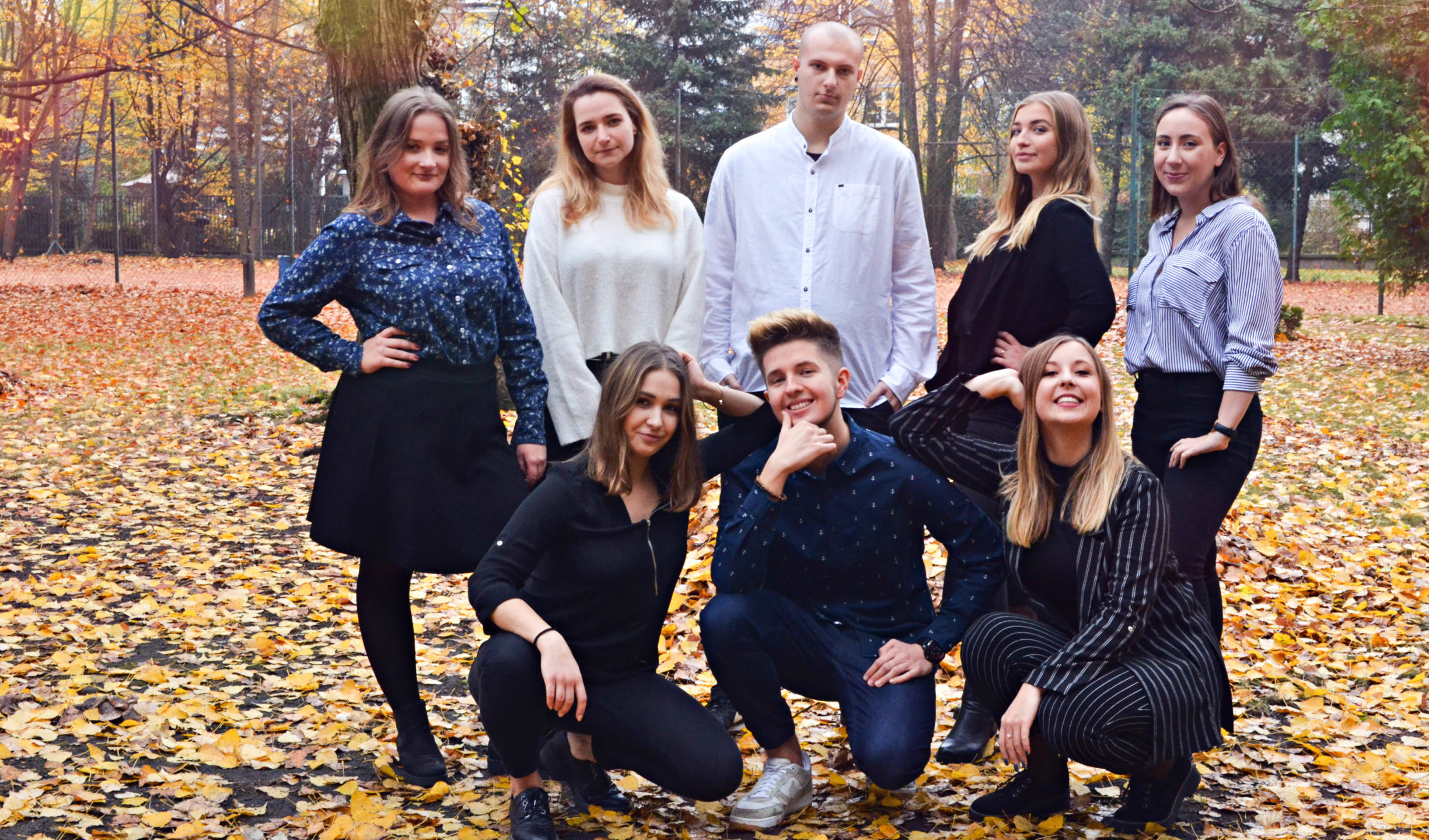 ASC Team of 2018/2019 ASC Team of 2018/2019
We organize many great events and we try to do it at least once a month, so that students' life at ASC is diversified. We are the proudest of the annual editions of ASC Picnic, Thanksgiving Dinner, Oscars' Night and Holiday Movie Evening. Those are great occasions to meet, talk, and spend time with ASC community in a typical American way, getting to know American culture at the same time. Every year, we organize Freshman Camp to help new students familiarize with the university and get to know their mates at ASC. During the year, we organize many parties on different occasions, especially during "Juwenalia" period or after exam sessions. We often cooperate with other students' unions doing all that.
A great part of our activity consists of helping others.
We organize different charitable actions, such us winter help for homeless animals, "Noble Gift" – "Szlachetna Paczka", or gathering bottle tops. We take part in DKMS as well as blood donation actions that are sometimes held at out faculty. Moreover, we help with organizing conferences at ASC and external contests such as KNOW AMERICA competition, during which we promote our faculty and encourage high school students to apply to ASC. Finally, we held ASC evaluation surveys every year, because we do believe that students' opinions can influence the way we are treated at ASC.
Board of the American Studies Center Students' Union 2020/2021:
Aleksandra Mackiewicz – President (aj.mackiewicz@student.uw.edu.pl)
Julia Guział – Vice-President
Nikola Wróblewska
Anna Kraszewska
Wiktoria Abramczyk (EUROREG)
Institute of Americas and Europe Council 2020/2021:
Aleksandra Mackiewicz
Julia Guział
Nikola Wróblewska
Olga Strycharczyk (EUROREG)
Maria Ciupka (EUROREG)
University of Warsaw Students' Parliament 2020/2021:
Aleksandra Mackiewicz
Anita Krawczyk
We hold our office hours in room 312 on the 3rd floor. You can write directly to zssosauw@gmail.com to make an appointment or just contact us directly on Facebook or Instagram. You can also find us at the  University of Warsaw Open Day in April every year, ready to answer all your questions regarding ASC if you are not our student yet.