Student's Union
Through our everyday activity, we try to help students to make their life at the university a bit easier, more fun and interesting.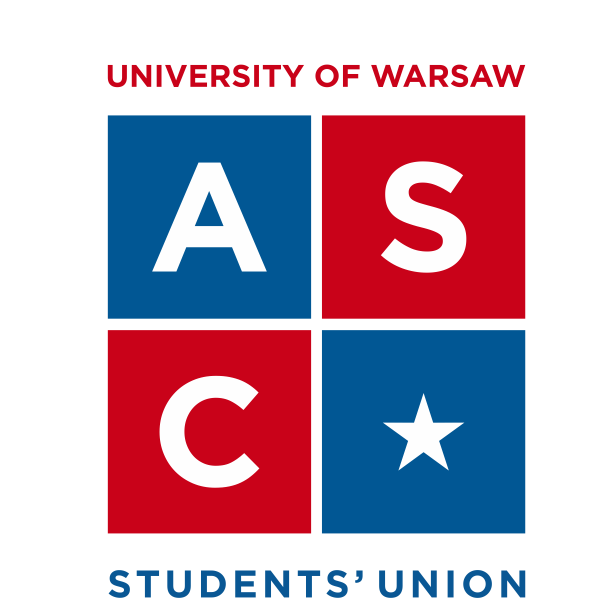 The ASC Students' Union consists of the Board members, as well as students' representatives in different students' bodies, such as University of Warsaw Students' Parliament or the Institute of Americas and Europe Council.
Our work is sometimes invisible — for example when we take part in council meetings, answer our students' questions concerning schedules, registration, or linkages in USOS, or spend our free time discussing study programs with ASC faculty. We are in constant contact with the staff to address emerging issues and problems in order to help our students with everyday university life.
Sadly, the two-year-long pandemic has significantly stunted our capabilities. However, in recent months we've been able to slowly start revamping our operations. Slowly but steadily, we are broadening our outreach with the hope that future Student Union members will have more opportunities to proudly represent our faculty and support their fellow students.
What we do
In previous years, the ASC Students' union organized many great events for our students. We are the proudest of the annual editions of ASC Picnic, Thanksgiving Dinner, and Oscars' Movie Night. These are great occasions to meet, talk, and spend time with the ASC community, at the same time getting to know the American culture. In 2022, we managed to organize a few events that were very well received by our community.
Apart from that, we had the pleasure of representing our department at events and conferences, such as the annual University Orientation Day and the American Day at Polin Museum.
We proudly support grassroots students' initiatives, such as the ASC for Ukraine initiative, which provides help for the war refugees in cooperation with the Ukrainian consulate.
Who we are

Board of the American Studies Center Students' Union 2021/2022:
Jan Grzybko
head of Students' Union
Olgierd Gralec
deputy head of Students' Union

Andrzej Sykuła
Institute of Americas and Europe Council 2021/2022:
Jan Grzybko

Olgierd Gralec

Andrzej Sykuła
University of Warsaw Students' Parliament 2021/2022:
Jan Grzybko

Olgierd Gralec
How to contact us?
We hold our office hours at the American Studies Center, room 312 on the 3rd floor. You can write directly to zssosauw@gmail.com to make an appointment or just contact us directly via our Facebook page or Instagram account. You can also find us at the University of Warsaw Open Day in April every year, ready to answer all your questions regarding ASC if you are not our student yet.
Follow our social media to stay up-to-date with our events, parties and projects!