Library
The ASC Library, with almost thirty thousands volumes, is the largest American Studies library in Central Europe, attracting researchers from across the world.
Opening hours
The ASC Library is located at Dobra 55 in the room 00.069 (at the ground floor).
The library is open Monday through Friday.
From October 1 to June 30:
| | |
| --- | --- |
| MONDAY | 9:00 – 16:00 |
| TUESDAY | 9:00 – 19:00 |
| WEDNESDAY | 9:00 – 16:00 |
| THURSDAY | 9:00 – 16:00 |
| FRIDAY | 9:00 – 15:00 |
From July 1 to September 30:
| | |
| --- | --- |
| MONDAY | 9:00 – 15:00 |
| TUESDAY | 9:00 – 15:00 |
| WEDNESDAY | 9:00 – 15:00 |
| THURSDAY | 9:00 – 15:00 |
| FRIDAY | 9:00 – 15:00 |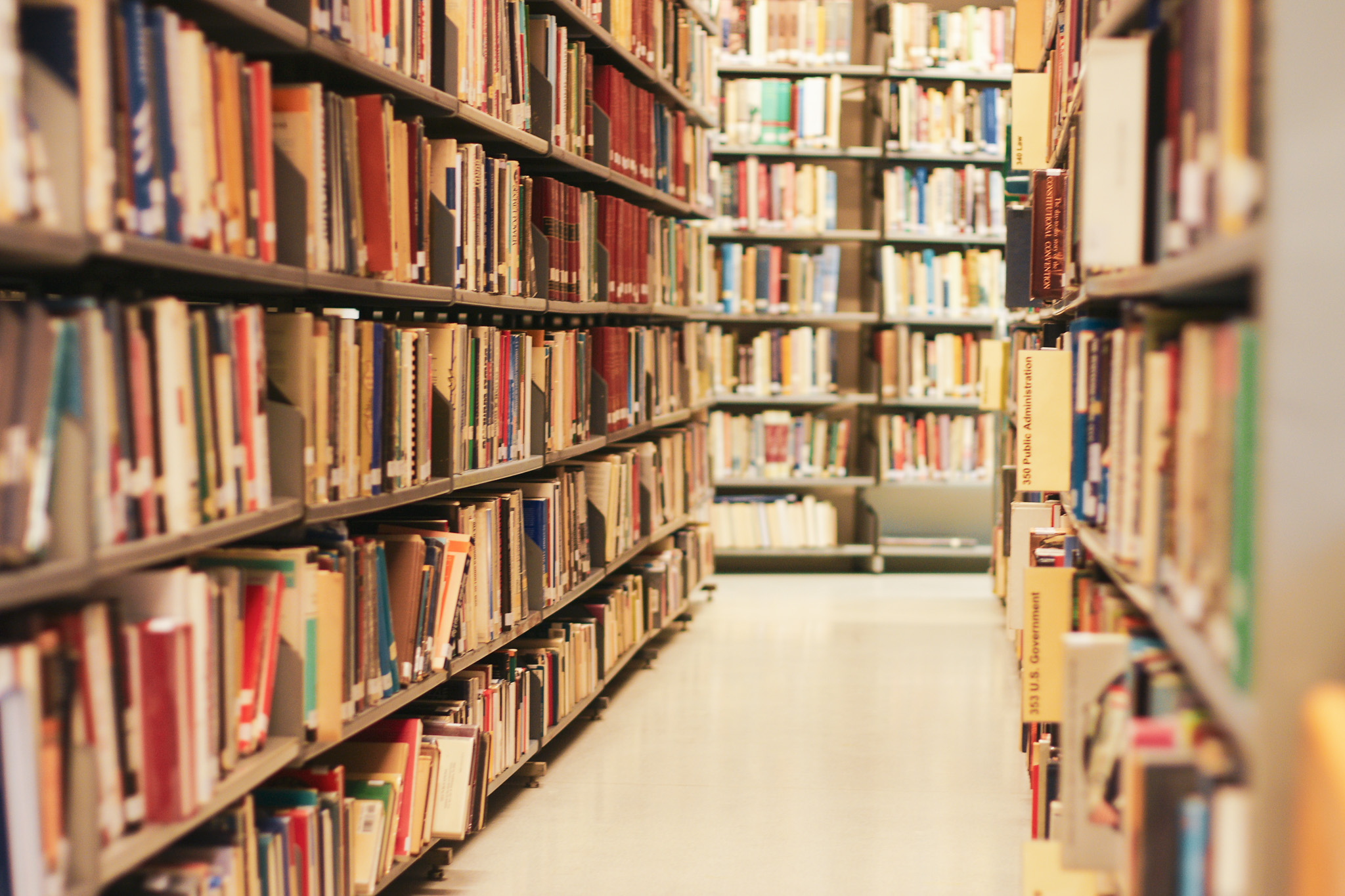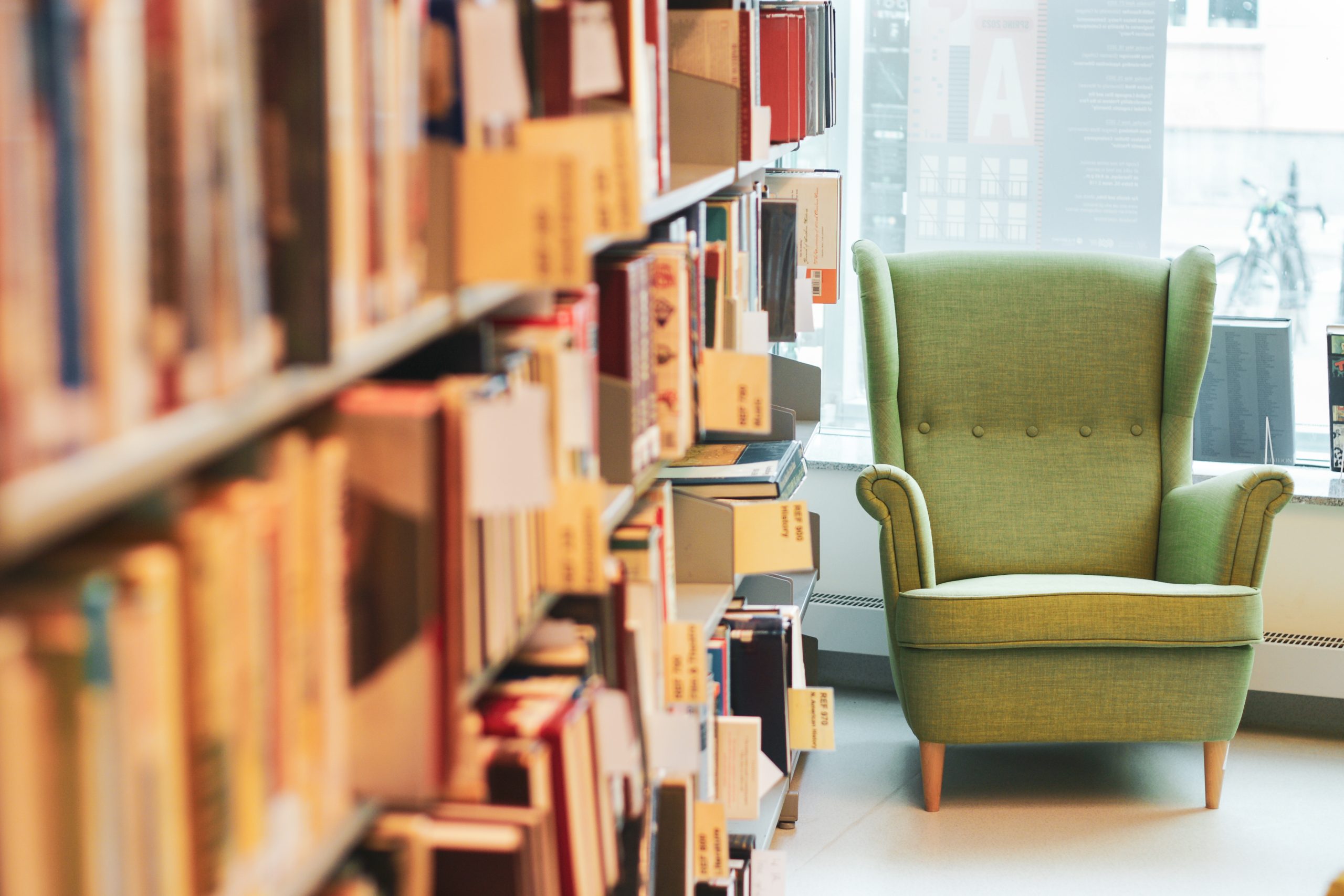 The largest American studies collection in Poland
The American Studies Center Library has been collecting humanities and social science publications on the United States of America since 1976.
Drawing on long-term financial support from numerous US institutions and foundations (including USIA, Peace Corps, Mellon Foundation, Sabre Foundation), we have built the largest American studies collection in Poland, which is further enhanced by interlibrary loans (including from U.S. Library of Congress, Indiana University Library, Kent State University Library, University of Kansas Library, and the University of Pittsburgh Library System).
In 2017, the collection of the UW Center for Latin American Studies (CESLA) was added to the ASC Library holdings. In 2020 the Polish-American Ethnological Society donated part of the prof. Andrzej Wala book collection to our American Studies Center.
Our collection at your fingertips
When opening our library, we strove to create a welcoming and pleasant space providing free and open access to our growing library collection, following the example of Western universities. At the ASC library, you do not need to wade through online catalogs and order books in advance. You can just stop by in between your classes and easily access most of the books in our collection. Our staff is always there to help you find what you're looking for. With books organized into categories, you can quickly find similar titles on the topic you are interested in, expand your bibliography and dig deeper into the topic of your research.
Latest arrivals
All the newly acquired titles are regularly updated and can be conveniently accessed through the ASC Library's Goodreads profile. To facilitate your on-site search, the review of each item includes the corresponding shelfmark for quick reference.
ASC Library rules
The library of the American Studies Center is a scientific library which, together with the University Library in Warsaw (BUW) and other libraries of organizational units of the University of Warsaw, forms a common University Library and Information System. The collection of the UW American Studies Center Library can be used by all interested persons. Readers have free access to the entire book collection, which is arranged by subject area according to the Dewey Decimal Classification.
According to the Regulations of the Library and Information System of the University of Warsaw of 20 June 2020, all libraries of the System make their collections available to students, doctoral students and employees of the University of Warsaw according to the uniformed rules. Borrowing is done on the basis of a library card issued by BUW or a student's electronic ID card or a UW employee's ID card or UW employee's electronic ID card. For details, visit the BUW website under "Registration".
Who is eligible to borrow books?
Employees and doctoral students of the University of Warsaw (max. 30 volumes for 90 days) and students of the University of Warsaw and students of post-graduate studies conducted at the UW (max. 20 volumes for 30 days)
A reader may be granted a borrowing extension if there are no other people waiting for the book. Renewals can be done independently online (by logging into your library account on the BUW – Main Library website or by checking in person at the ASC Library before the volume return deadline. The book can be renewed no more than five times, for 30 days each time. The borrower will be financially responsible for damage or loss of the book.
What if I don't return the book on time?
If you fail to return borrowed books by the due date, you will be suspended of borrowing in all UW Library and Information System libraries. There is a special fee of PLN 0.40, per volume, for each day beyond the established return date. Payment of the fine shall be made only by wire transfer to the ASC account:
17 1160 2202 0000 0000 6084 9762
University of Warsaw – American Studies Center
Krakowskie Przedmieście 26/28
00-927 Warsaw
Put "library fine" in the title of the transfer

An automatic transfer confirmation should be sent to the library's email account in pdf format. After ASC has received the payment, you will be able to rent books again.
ASC library catalogues
All ASC Library holdings are catalogued.
Main Library catalogue (BUW) covers the holdings pertaining to Latin American (former CESLA collection) and about 90% of books about the USA (as of December 2023). The library continues retroconversion (cataloging books into the BUW's catalog).
Print indexes cover special holdings, e.g., the author title, and subject index of The Microbook Library of American Civilization and the subject index of the The New York Times School Microfilm Collection.
ASC library holdings
The ASC Library holds primarily books in English:
Books – 28294 volumes (as at 31 Dec. 2022).
Microforms (miniature photographs of printed texts on film or plastic fiches:

microfiches – e.g., The New York Times 1986-1990; the unique collection Library of American Civilization, whichincludes sources (documents, letters, memoirs, paper clippings, maps), monographs, reproductions of art works etc. Pertaining to the US and published in the US between mid-18th century and 1914. The optical technology used is responsible for a single microfiche containing up to a thousand pages of print. A print index allows you to search byauthor, title, key word, and subject area.
microfilms – e.g., Atlantic Monthly (1857-1935), American Popular Culture (1897-1949), Harper's Weekly (1857-1916), New York Times School Microfilm Collection (wybór z lat 1851-1979), The Yale Review (1934-1982).Microforms (miniature photographs of printed texts on film or plastic fiches:

Audiovisual materials:

films – educational series, features, television programs
transparencies – the collection covers primarily US architecture, film, theatre, literature, history, and visual arts.
Online resources
ASC faculty and students can access UW online resources via the BUW (Main Library) website.
Online database (List A-Z, e.g. JSTOR, Newspaper Source, ScienceDirect, Scopus, SpringerLink, Web of Science)
E-journals (also newspapers e.g. Wall Street Journal, New York Times, USA Today, Chicago Tribune, Washington Post)
Multi-search (enables integrated search of e-resources and UW Libraries catalogue)
Oxford English Dictionary (An electronic dictionary of English with an extensive part for linguists)
Also recommended:
All ASC Library patrons may access online resources from computers located in the ASC Library.