Student Exchange Programs
Have you ever wanted to live abroad and experience a foreign culture? Perhaps you have thought about enriching the period of your studies and having better chances while looking for a job in the future? As an ASC student you can study abroad thanks to several mobility opportunities, such as Erasmus+ program or Bilateral Agreements. You can find relevant information on this site.
Erasmus+ Program
Application is now closed!
The recruitment for Erasmus+ student exchange program 2023/2024 will start in February – March, 2023.
As a student of the American Studies Center, you may spend up to two semesters in one study-cycle (both BA and MA) studying at another European university with a grant from the Erasmus+ mobility programme. ASC has agreements with numerous universities and colleges in Europe.

Application for Erasmus+ Program is conducted entirely via your USOS account. In order to apply, go to Students' Section, and choose Student Exchange.
Bilateral Agreements
Students of the University of Warsaw may apply for short-term exchange studies at foreign universities outside Europe with which UW has signed bilateral agreements. The recruitment is run by the International Relations Office. You will find more information by clicking on the link below. 
As an American Studies Center student you may be predominantly interested in studying at universities in the Americas, such as University of British Columbia in Canada, Northeastern Illinois University in the United States, Universidad Jesuita de Guadalajara in Mexico, and more.
University of Florida, Gainesville
Due to a special bilateral agreement between American Studies Center, University of Warsaw and University of Florida, Gainesville, BA and MA students may apply for one stipend for a fall or spring semester at the College of Liberal Arts and Sciences. Check the announcements below for latest open applications.
Recruitment
Who can apply?
Any ASC student, regardless of citizenship, who meets the following criteria:

They are at least second-year B.A. students at the moment of the application;
Their grade average is above 3.49. If your average is below that, you may still apply, but you will not qualify for the Erasmus stipend unless you improve your average.
They do not have any conditional passes ("warunek") for the moment of application. If you have one conditional pass – you will need my official consent to go. If you have two or more – an Erasmus mobility is not an option.
They do not repeat the year.
Third year B.A. students cannot apply.
What are the criteria for recruitment?
The criteria of Erasmus+ recruitment involve the grade average, the command of foreign languages, and student's motivation for the mobility as expressed in the cover letter. General rules of selecting students and doctoral students for the Erasmus+ program are available at the University of Warsaw International Relations Office webpage.
Which universities are our Erasmus partners?
Check the current list at the ASC webpage and in USOS.
Do I need to know a native language of a country of my exchange?
No, but knowing the language of the country of travel will be an asset in the recruitment process. It may also allow you to access a greater number of courses in the university offer.
I was at Erasmus mobility during my BA studies, can I apply during my MA studies?
Yes. Every student can apply for Eramus once in their studies cycle (both BA and MA) and

spend up to two semesters abroad.

When is the best time to apply and go?
Apply: 2nd year BA and 1st year MA. Go: The 5th semester of the BA program and the 3rd of the MA program. While these may be, suggestively, some of the best times to go, they are not the only ones.
What are the differences between the 1st and the 2nd round of Erasmus recruitment?
The first round of the Erasmus+ recruitment is in February/March. It is conducted by the Mobility Coordinator. The second (and sometimes even third) round will be announced and led by the IRO, if there are still places left from the first round.
How – technically – do I apply for Erasmus and Florida exchange?
The Erasmus application process is conducted entirely via your USOS account. In order to apply, go to Students' Section, and choose Student Exchange. For Florida, you will need submit the documents by e-mail to the ASC Mobility Coordinator. The recruitment for other bilateral programs is run by the International Relations Office.
Are there any language tests / certificates required?
While applying at some universities, you may be asked to pass an online English test before the mobility or show a certificate issued by our university (in practice, by your Mobility Coordinator).
I am a 1st year BA student – can I apply for the program now to go later, or do I have to wait until to 2nd year to even apply?
Wait. Probably you will be able to apply in the second round of recruitment, conducted directly by the IRO. Typically, the second round takes place in the fall (October/November) and allows you to travel for the spring semester of the same academic year.
Are there any universities outside of the EU we can go to?
In the Erasmus program: Universite de Lausanne and Universität Basel in Switzerland, and Hacettepe University and Ankara University in Turkey. If you are interested in more distant destinations, check UW bilateral agreements at the IRO webpage.
Can I work during the mobility?
At Erasmus: Yes, in accordance with the EU legislation. In the US: the J-1 visa gives only very limited possibilities of earning money. However, keep in mind that some foreign university programs are quite intense and the expected weekly workload can total about 40 hours.
I disagree with the recruitment committee's decision. Is there anything I can do?
You can appeal, first, directly to the IAiE Deputy Director for Students' Affairs and, next, via IRO to the Vice-Rector for Student Affairs and Quality of Teaching, whose decision is final.
Do we get any money when we go to Florida?
No. The stipend involves only a fee waiver. Other costs (travel and accommodation, J-visa, health insurance) are to be covered by the student.
Where can I find more information about Erasmus+ exchange?
It is available at the University of Warsaw International Relations Office webpage.
Can I do my traineeship abroad in Programme or Partner countries with Erasmus+?
Yes. The International Relations Office runs an on-going recruitment for Erasmus+ Internships. More information is available at the University of Warsaw International Relations Office webpage.
Subject choice
I have found a great subject, but it is for credit only (pass or "zal"), without a grade. Can is count as a three at the ASC?
No. All the subjects that you want to count in the ASC program need to finish with a grade, not a credit ("zal").
What kind of subject can be counted as OGUN?
Any subject that does not involve the USA.
What kind of subject can be counted as an elective?
Any subject about the USA.
What kind of subject can be counted as an MA research proseminar?
Any subject about the USA that has a research component.
What about a BA proseminar and BA/MA seminar? Do I need to find a BA/MA advisor abroad?
No, your diploma advisor is always someone at the ASC. You should register in USOS for a (BA) Proseminar and (in the next semester) Seminar at the ASC, stay in contact with your advisor, and remotely complete the assigned tasks.
I found an equivalent class (esp. OGUN or Intercultural Communication), but it is run in the language of the country, not English. Will it count at the ASC?
Yes, this is OK.
I have found an equivalent class (f.ex. of American Art), but it is a conversation class, not a lecture. Will it count?
Yes.
Is there a possibility to pass the required language exam abroad?
No, you must pass the exam at UW, either before of after the mobility.
How many ECTS do I need to bring from a semester abroad?
Typically 30. However, if you do your proseminar/seminar at the ASC, this number may be lowered. The minimum is 20 ECTS from the university you visit per semester.
The subjects at my receiving university are more extensive than at the ASC: we meet twice a week and get 8 ECTS. Can I count one such subject as two ASC subjects?
Yes, for example two electives. The number of the courses does not matter as much as the workload expressed in ECTS points.
Do I register in USOS for the ASC subjects whose equivalents I attend abroad?
No. If you do, you may end up with a "2" in USOS.
Is it possible to gather some OZN points when abroad?
Yes. Make sure to gather evidence that you attended some public lectures, debates etc. – f.ex. leaflets with info, pictures etc. – and contact the OZN coordinator, dr Usiekniewicz.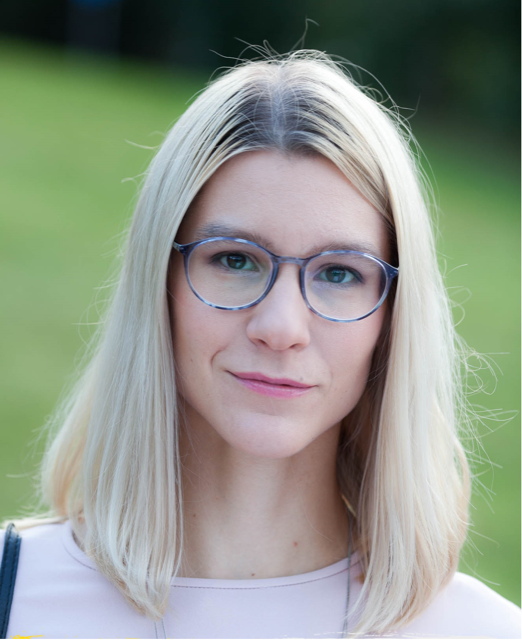 dr Ludmiła Janion
International Mobility Coordinator
Room 102
What does the Mobility Coordinator do for the ASC students?
supervises the first round of Erasmus recruitment, typically run at the beginning of every year
issues an Erasmus language certificate, if you need it
accepts your Learning Agreements (LA) in USOS, cancels this acceptance if you need to modify, and enters your grades to your LA basing on the transcript of records from the receiving institution
but
cannot open the editing option when your LA is out of date – this can be done only by the Office workers
she has no access to your USOS account except for your LA, so she cannot transfer your grades from the LA to your main account
Announcements