The U.S. Embassy together with
InterAlia, a journal of queer studies,
and the American Studies Center
are happy to announce a live Q&A session
with activist and LGBT pioneer
Mark Segal
Friday, November 20, 2020
at 6 p.m.
Where?
A live Q&A session in English on ZOOM, moderated by Dr. Tomasz Sikora, head of the Department of English Literatures at the Pedagogical University of Kraków, and Dr. Dominika Ferens, Professor of American literature and culture at the University of Wrocław. Both Dr. Sikora and Dr. Ferens are members of the editorial board of InterAlia, a journal of queer studies.
Registration required! To register please sign up at: https://bit.ly/2Im180B
Number of participants limited. Registered participants will receive a link to the event by email by 12:00 on November 20. If you have questions for Mark Segal, please include them on the registration form.
Students can get 1 OZN point for participating in this event.
Please watch this short video about Mark Segal before the event:
You are also invited to watch a longer video about the legacy of Stonewall: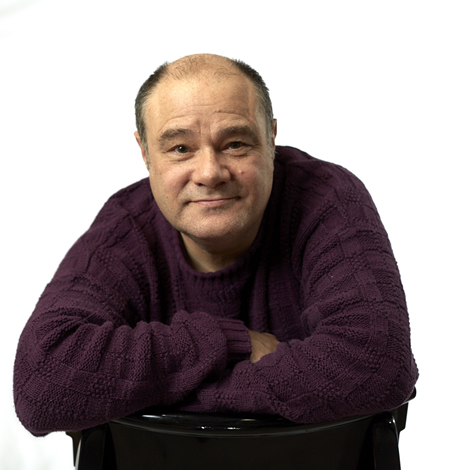 Who?
In his 51 years of activism, Mark Segal has been a participant at the Stonewall rebellion, a founding member of Gay Liberation Front and founder of Gay Youth, a member of The Christopher Street Gay Liberation Day committee which created the first Gay Pride in 1970.
He is best known for his campaign to end LGBT invisibility on TV News and Programming by disrupting live TV shows including The CBS Evening News with Walter Cronkite, and the Today Show with Barbara Walters. 40 years after interrupting the Today Show on NBC, he was asked to serve on the Joint Diversity Council of Comcast NBCUniversal to continue to educate the network on LGBT issues. He is the founder and publisher of the Philadelphia Gay News, which in 2018 was named one of the nation's best weekly newspapers by the National Newspaper Association. He has served as President of both The National LGBT Press Association and The National Gay Newspaper Guild and in 2015 published his memoirs "And Then I Danced: traveling the road to LGBT equality", which was named best book by The National LGBT Journalist Association. He partnered with the Obama administration to create and build the nation's first official "LGBT Friendly" Senior Affordable housing apartment building. The 19.8 million dollar project known as The John C. Anderson Apartments opened in 2013. Last year his personal papers and artifacts from the last 50 years were added to the collection of The Smithsonian Institute of American History in Washington DC.
Tomasz Sikora is head of the Department of English Literatures at the Pedagogical University of Kraków and deputy director of the University's Doctoral School. He has published and lectured in the areas of Queer Theory, Literary and Cultural Studies, Environmental Humanities and more. He authored two books: Virtually Wild: Wilderness, Technology and the Ecology of Mediation (2003, ATH Press) and Bodies Out of Rule: Transversal Readings in Canadian Literature and Film (2014, Pedagogical University of Kraków Press) and co-edited a number of books including Out Here: Local and International Perspectives in Queer Studies (2006, Cambridge Scholars Press) and Towards Critical Multiculturalism / Vers un multiculturalisme critique (2011, PARA). He was one of the founding editors of InterAlia.