prof. Matthew Levay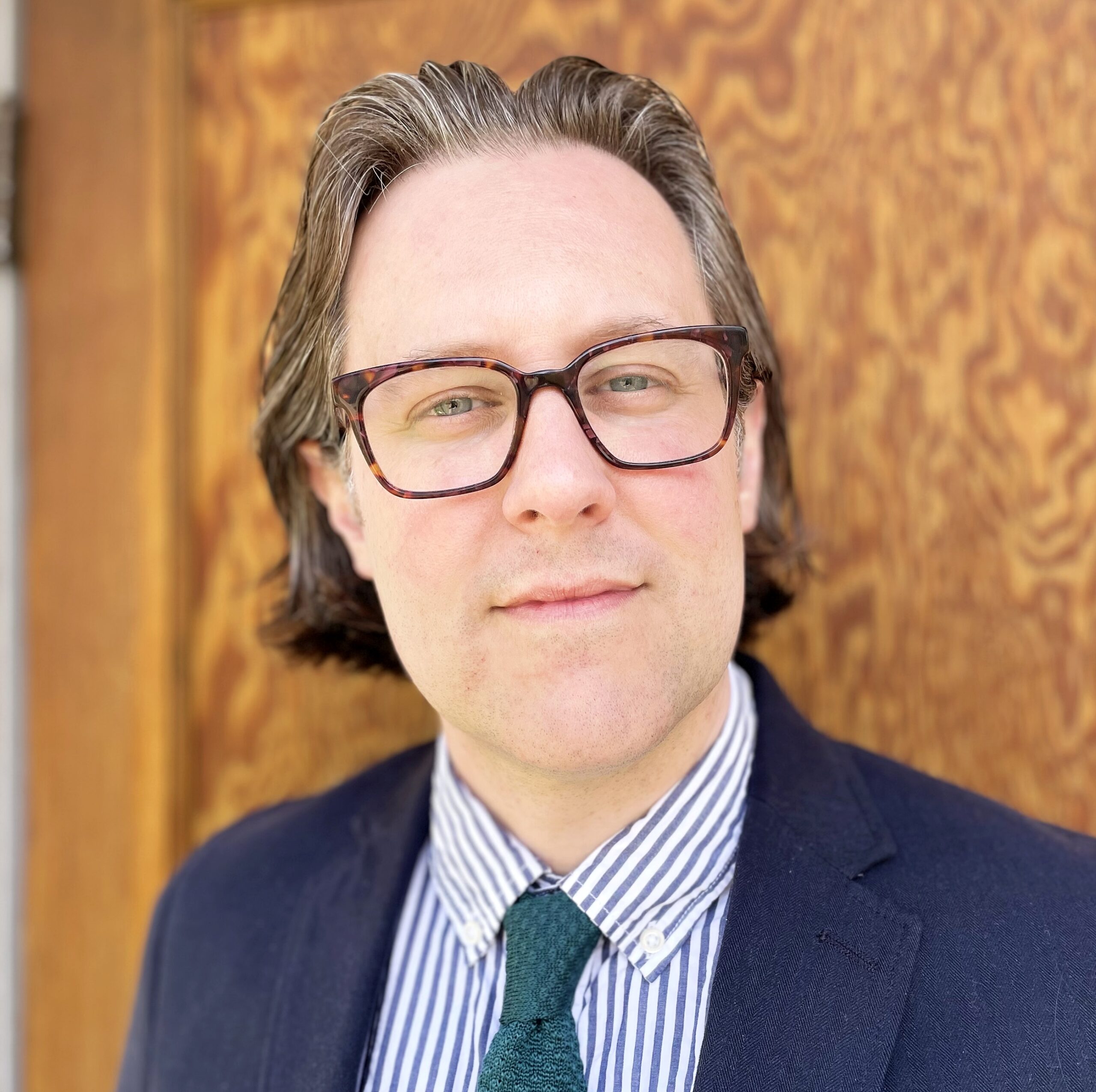 Fulbright Distinguished Chair
email: m.levay@uw.edu.pl
Room 108a
Office hours in spring semester 2021/22:
Wednesdays, 10:30 – 11:30
Matthew Levay is an Associate Professor of English at Idaho State University. He is the author of Violent Minds: Modernism and the Criminal (Cambridge University Press, 2019) and editor of a special issue of the Journal of Modern Periodical Studies on "Seriality" (2018). His essays have appeared in journals such as Modernism/modernity, Modernist Cultures, and the Journal of Modern Literature, and in a variety of edited collections. He is currently at work on two book projects—a study of the modernist novel series, and a short monograph on anachronism in contemporary comics.
Role at the ASC
Fulbright Distinguished Chair of American Studies at the University of Warsaw during the Spring term 2022; he will teach two classes and deliver a lecture for the American Studies Colloquium Series
Achievements
Book Review Editor, Journal of Modern Periodical Studies (2021-present)
Advisory Committee, PMLA (2021-present)
Idaho State University Outstanding Master Teacher Award (2021)
Board of Directors, Idaho Humanities Council (2020-present)
Publications
"Crime Fiction and Criminology." The Routledge Companion to Crime Fiction. Ed. Janice M. Allan, Jesper Gulddal, Stewart King, and Andrew Pepper. London: Routledge, 2020. 273-281.
"Modernism's Opposite: John Galsworthy and the Novel Series." Modernism/modernity 26.3 (September 2019): 543-562.
"On the Uses of Seriality for Modern Periodical Studies: An Introduction." Journal of Modern Periodical Studies 9.1 (2018): v-xix.
"Repetition, Recapitulation, Routine: Dick Tracy and the Temporality of Daily Newspaper Comics." Journal of Modern Periodical Studies 9.1 (2018): 101-122.
"Preservation and Promotion: Ellery Queen, Magazine Publishing, and the Marketing of Detective Fiction." The Centrality of Crime Fiction in American Literary Culture. Ed. Alfred Bendixen and Olivia Carr Edenfield. New York: Routledge, 2017. 101-122.
"Remaining a Mystery: Gertrude Stein, Crime Fiction and Popular Modernism." Journal of Modern Literature 36.4 (Summer 2013): 1-22.
"The Entertainments of Late Modernism: Graham Greene and the Career Criminal." Modernist Cultures 5.2 (October 2010): 315-339.
Courses (selected)
BA elective "American Crime Fiction: Form, Genre, History"
MA-level Research Proseminar "Introduction to Comic Studies"
Hobbies
Football (soccer), photography, visual art
Curriculum vitae (PDF)