Serdecznie zapraszamy na wykład w ramach 27. Festiwalu Nauki
prof. Stanisław Obirek
Postsekularyzm. Polska i amerykańska perspektywa
24 września, godz. 12:30 – 13:30
Kampus Centralny, Krakowskie Przedmieście 26/28
Stara BUW, sala 116
wstęp wolny
3 OZN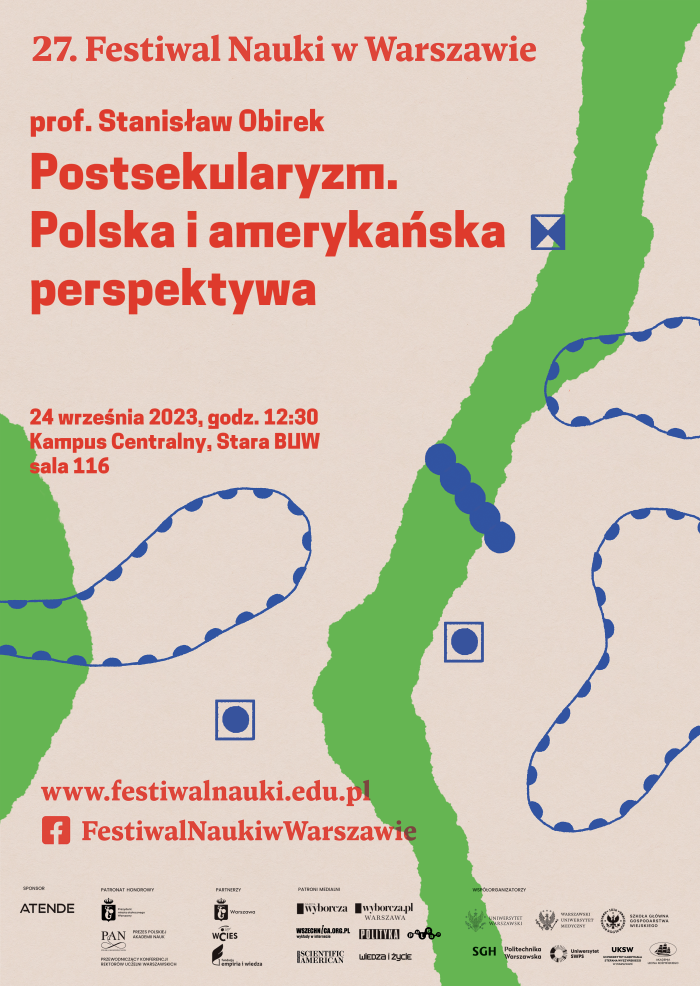 Postsekularyzm jest odpowiedzią zarówno ludzi wierzących jak i niewierzących na rosnącą polaryzację społeczeństwa. Uznaje sekularyzację za niezbywalny i pozytywny wymiar nowoczesności i jednocześnie akceptuje religie jako ważny i pozytywny element kultury. Należy podkreślić, że przedrostek "post" nie oznacza tylko zmiany pojęcia "sekularyzmu", ale zwraca uwagę na fakt, że relacje między tak istotnymi pojęciami jak nowoczesność, pluralizm, religia i demokracja uległy radykalnym zmianom.
Stało się tak przede wszystkim dlatego, że Europa, czy szerzej rzecz ujmując cywilizacja Zachodu, utraciła swoja hegemoniczną pozycję w definiowaniu rzeczywistości jako opozycji między religią a sekularyzmem. Krótko mówiąc mamy do czynienia ze zmianą paradygmatu. Tak więc postsekularyzm jest bardziej zjawiskiem kulturowym niż abstrakcyjnym pojęciem stąd propozycja definicji postaw postsekularnych: postsekularyzm jest nie tylko sposobem myślenia, ale przede wszystkim sposobem działania, którego celem jest zbudowanie trwałych, opartych na poszanowaniu wzajemnych odrębności, struktur społecznych służących dobru wspólnemu. Najważniejszym wyznacznikiem tej nowej formy międzyludzkiej koegzystencji jest zawieszenie wartościowania konkretnych światopoglądów na podstawie kryteriów religijnych, politycznych czy narodowych, które do tej pory były elementami polaryzującymi grupy społeczne. Jedynym wyznacznikiem wartościującym jest wkład w tworzone dobro wspólne. W wykładzie zostaną podane przykłady takich postaw zarówno w USA jak i w Polsce.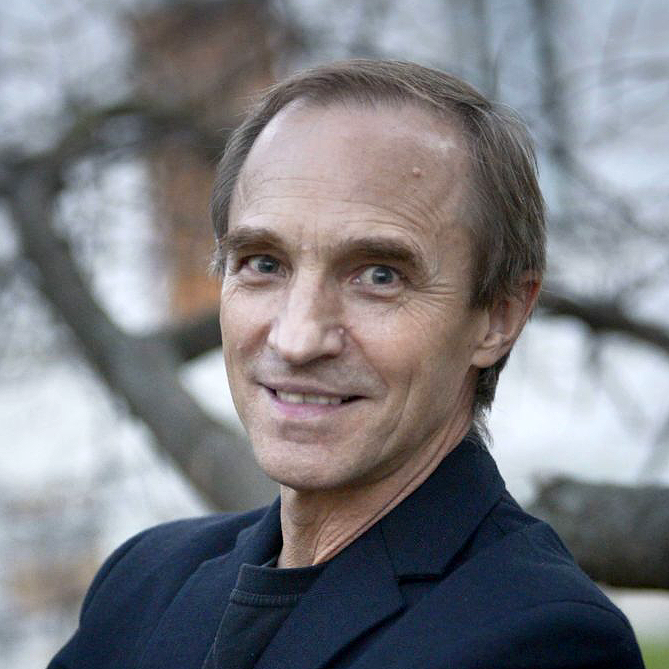 Prof. Stanisław Obirek – teolog, historyk, antropolog kultury, profesor nauk humanistycznych, profesor zwyczajny Uniwersytetu Warszawskiego, były jezuita. Studiował filologię polską w Uniwersytecie Jagiellońskim oraz filozofię i teologię w Neapolu i w Rzymie na Uniwersytecie Gregoriańskim.
Autor wielu znakomitych książek, m.in. "Działalność kulturalna jezuitów w Rzeczypospolitej Obojga Narodów (1564-1668). Próba syntezy", "Uskrzydlony umysł. Antropologia słowa Waltera Onga", "Umysł wyzwolony. W poszukiwaniu dojrzałego katolicyzmu", "O Bogu i człowieku. Rozmowy" (z Zygmuntem Baumanem), "Global Catholicism, Tolerance and the Open Society. An Empirical Study of the Value Systems of Roman Catholics" (z Arno Tauschem) czy "Babilon. Kryminalna historia kościoła" (reportaż, współautor Artur Nowak). Interesuje się miejscem religii we współczesnej kulturze, dialogiem międzyreligijnym, konsekwencjami Holocaustu i możliwościami przezwyciężenia konfliktów religijnych, cywilizacyjnych i kulturowych.