We are happy to inform that Prof. Agnieszka Graff and Prof. Elzbieta Bekiesza-Korolczuk received The Bronislaw Malinowski Award in the Social Sciences from the Polish Institute of Arts and Sciences of America for their book Anti-Gender Politics in the Populist Moment published with Routledge in 2021.
Read the award announcement.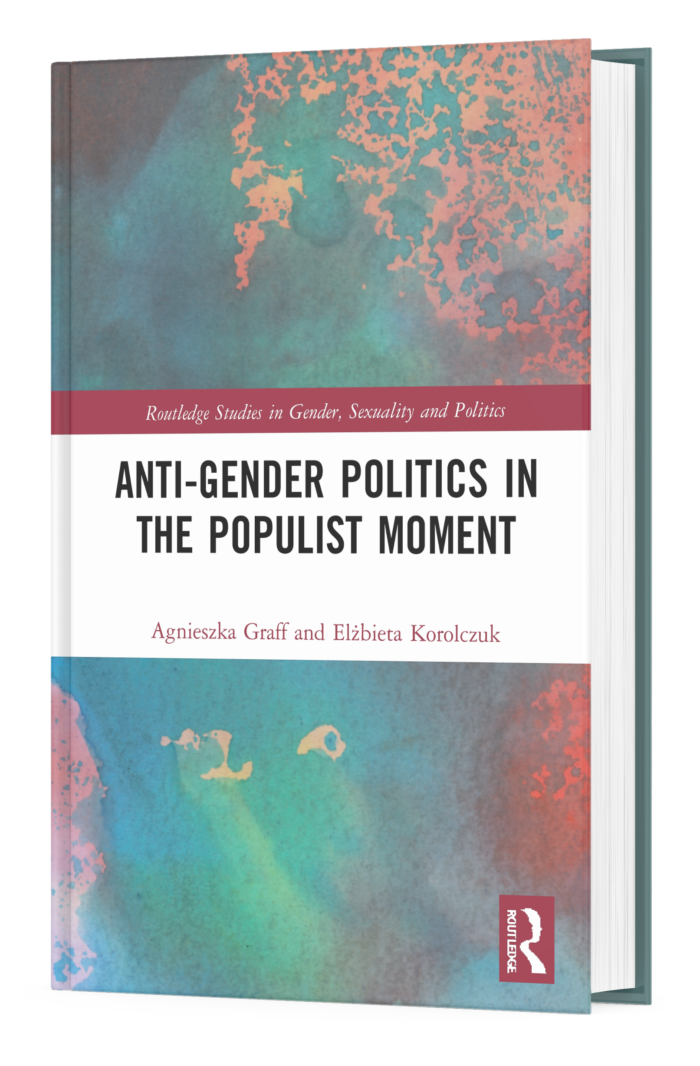 The book Anti-Gender Politics in the Populist Moment examines the new phase of global struggles around gender equality and sexual democracy: the ultraconservative mobilization against "gender ideology" and feminist efforts to counteract it. It argues that anti-gender campaigns, which emerged around 2010 in Europe, are not a simple continuation of earlier trends (backlash), but part of a new political configuration: the rise of right-wing populism and its opportunistic synergy with religious fundamentalism.
The book was first published with Routledge in September of 2021 and is available in open access on Taylor & Francis eBooks.
We congratulate the authors and wish the best of luck in carrying out future projects!