We are pleased to announce an online lecture by
Ela Przybylo
(Illinois State University)
An Erotic Toolkit: Asexual and Aromantic Critiques of Heteronormativity
This lecture is going to be a part of the
American Studies Colloquium Series,
which are running online until regular
operations are resumed!
Thursday, May 28, 2020
at 6:00 p.m
(note different time than usual!)

It is still possible to get OZN points for participating
in this event! Check how to do this here.
Where?
This lecture will be streamed online. To attend, click the button below or enter meet.google.com/cnh-pasg-uja into your browser, and join the meeting.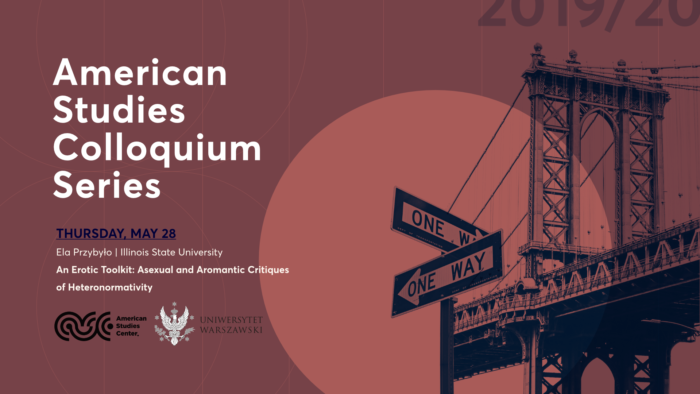 What?
This talk will explore the feminist, queer, and anti-racist tradition of the erotic, drawing on Audre Lorde's work in particular. The author will discuss how the erotic provides a distinct model for theorizing relating that creates space for the inclusion of asexuality and challenges compulsory sexuality.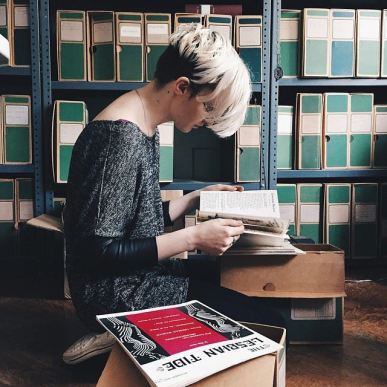 Who?
Ela Przybylo is Assistant Professor in the Department of English and core faculty in the Women's and Gender Studies Program at Illinois State University. She teaches courses on queer and trans writing and critical publishing studies.
Focusing on the sexual identity and orientation of asexuality, Ela works on increasing the visibility of asexual communities, knowledges, and identifications in feminist and sexuality scholarship. She also works on intersectional approaches to digital publishing studies.
She is the author of Asexual Erotics: Intimate Readings of Compulsory Sexuality (Ohio State University Press, 2019) and editor of On the Politics of Ugliness (Palgrave, 2018). Ela is also a founding and managing editor of the peer-reviewed, open access, independent journal Feral Feminisms. You can read more about her on her website.