The ASC's Gender/Sexuality Research Group is proud to share our very first and very own podcast! "Oswoić gender," hosted by Dr. Anna Kurowicka and Dr. Marta Usiekniewicz, aims to present research in gender and sexuality studies done at our center.
In the eight-episode series we cover topics ranging from the mobilization of anti-gender movements, studies of girlhood and bisexuality, gender contexts of the 1990s transformation and disability, sexual non-normativity in Polish People's Republic, studies of queer film and Polish women immigrants in the United States, the political dimension of horror, all the way to post-Soviet Jewish literature in the US.
Find us in your favorite podcast app and subscribe to our podcast!
Each new episode will be released on Wednesday, announced on the ASC's social media, and available on platforms including Spotify, Anchor.fm, Apple Podcasts, Pocket Casts, and Google Podcasts. Episodes will be also published on the Gender/Sexuality Research Group's dedicated website, which will be launched soon.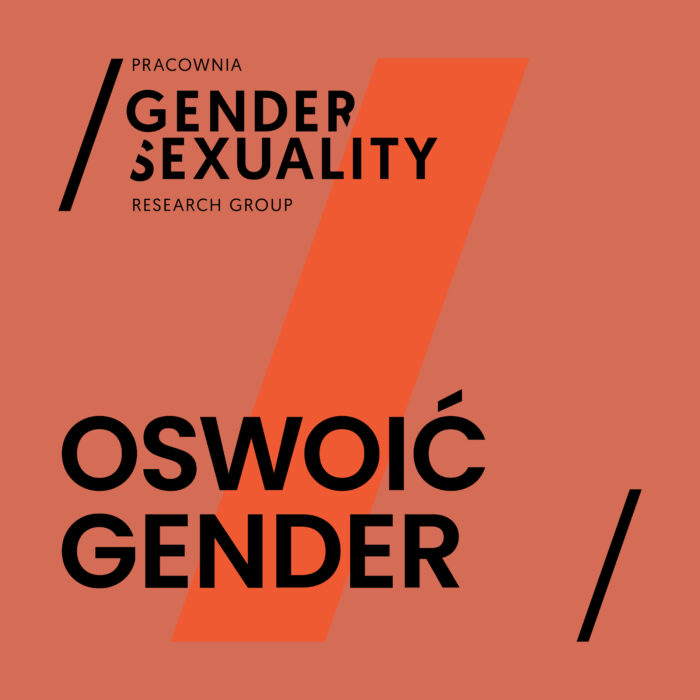 The aim of this Polish language podcast is to acquaint listeners with the diversity of research conducted within gender and sexuality studies. In each episode we show how the issues of gender and sexuality are manifested in cultural and social life. We also promise a good dose of humor and recommendations, because what would a popular science podcast be without homework?
This season will feature a slew of informative and entertaining conversations with Tomasz Basiuk, Jędrzej Burszta, Agnieszka Graff, Ludmiła Janion, Aleksandra Kamińska, Elżbieta Korolczuk, Agnieszka Kotwasińska, Karolina Krasuska, Sylwia Kuźma-Markowska, Krystyna Mazur, Natalia Pamuła, and Agnieszka Ziemińska.
The podcast is a part of Dr Karolina Krasuska's project within "Promotion of scientific research in the public domain – 2nd edition" program under the Excellence Initiative Research University (IDUB) at the University of Warsaw and from the ASC UW.
Julia Machnowska was responsible for the sound production and editing, while Magdalena Sowul, aka Panilas, author of the podcast "Słyszane", provided the studio space and music.