On June 6, enrollment will begin for first-cycle and second-cycle programs at the University of Warsaw for the 2023/2024 academic year.
In order to register, you need to set up an account in the IRK system, choose the programs you want to be admitted to and pay admissions fees by the required deadline.
Read more about our BA and MA programs
From film and television to political science, from economics to gender and sexuality studies, from social science to popular culture. We have it all and more.
We invite you to learn more about the ASC program offerings we have prepared for our BA and MA candidates.
Prospectus for MA candidates
Click on the poster below to read the information for MA candidates.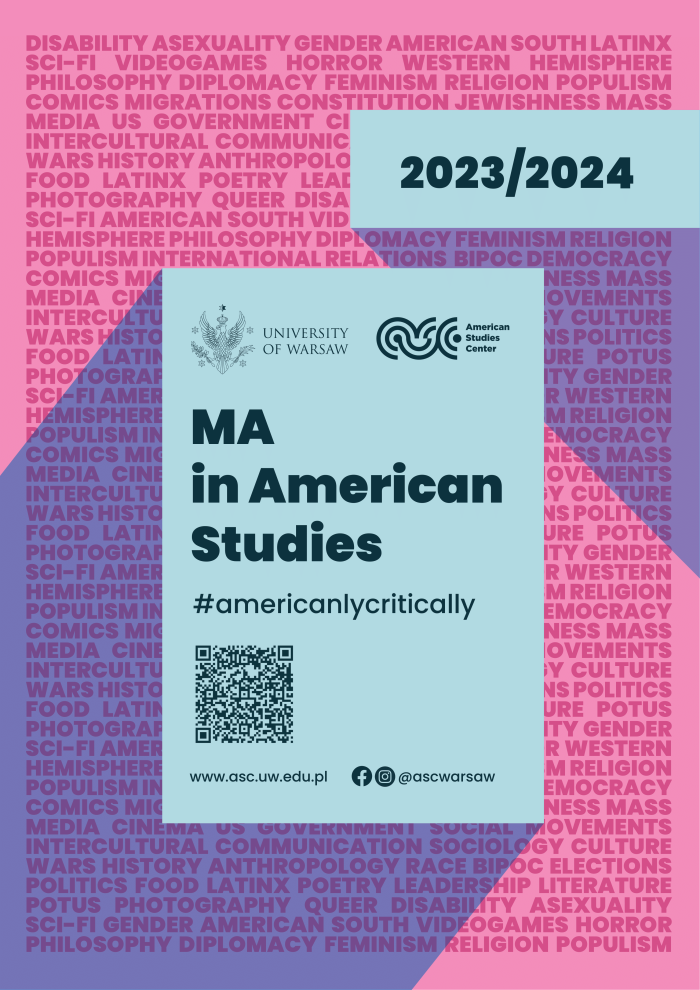 Join us
Registration starts on June 6th and ends on July 6th, 2023. The recruitment results will be announced on July 20. Read more about the admissions here.