21th Transatlantic Students Symposium
Transatlantic Space(s): Interstitial Ties between Utopia and Reality
New York (TBC), March 25 – April 2, 2023
Six ASC MA students, Weronika Wadecka, Beata Śliwa, Anna Temel, Ewa Michalczyk, Tomasz Mądry and Aleksandra Malinowska participated in the 21st Transatlantic Symposium "Transatlantic Space(s): Interstitial Ties between Utopia and Reality." The group was accompanied by Prof. Tomasz Basiuk, who coordinates the Symposium at the ASC.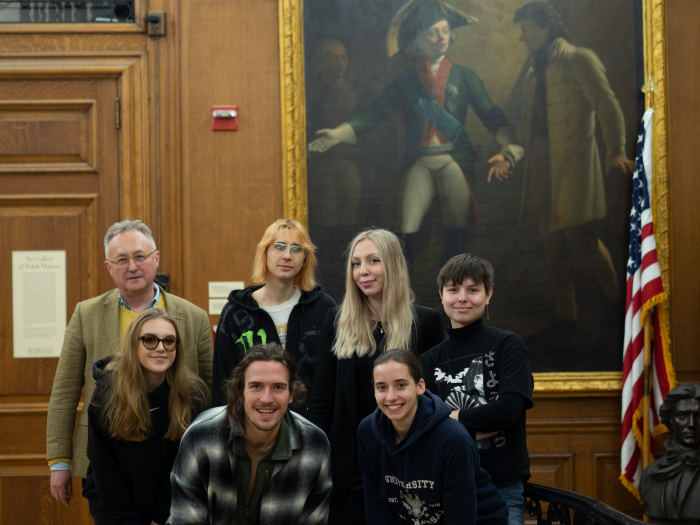 It took place in New York City from March 25th to April 1st and was preceded by a series a preparatory classes in the winter semester. During two days of presentations, students covered the subjects of non-places, heterotopias, digital spaces, and representational spaces. Such variety of presentations allowed the participants to explore the topic thoroughly and engage in thought-provoking discussions. The ASC students focused especially on liminal spaces, spheres of reproduction of injustice and resistance, safe spaces, homelessness, and queerness.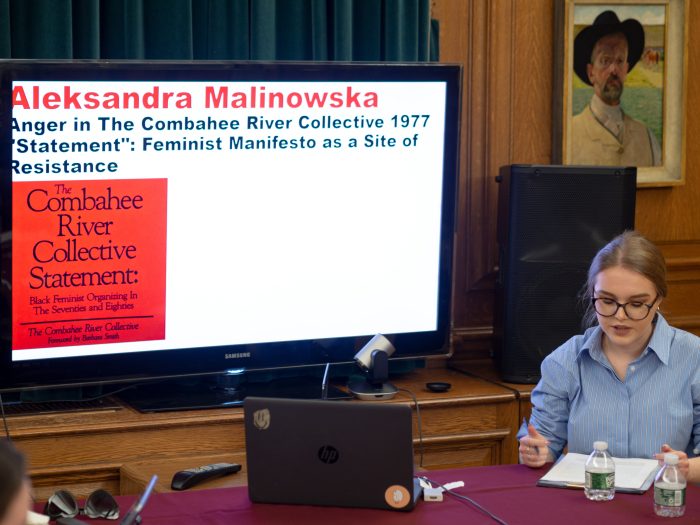 The program also included visits to New York City's famous landmarks, such as Washington Square Park, Central Park, Brooklyn Bridge, and Stonewall Inn, among others. The group visited important institutions cultivating German and Polish heritage, culture and language in the US: Kościuszko Foundation, which provided the venue for the symposium, and Deutsches Haus, where students discussed their perception of New York spaces.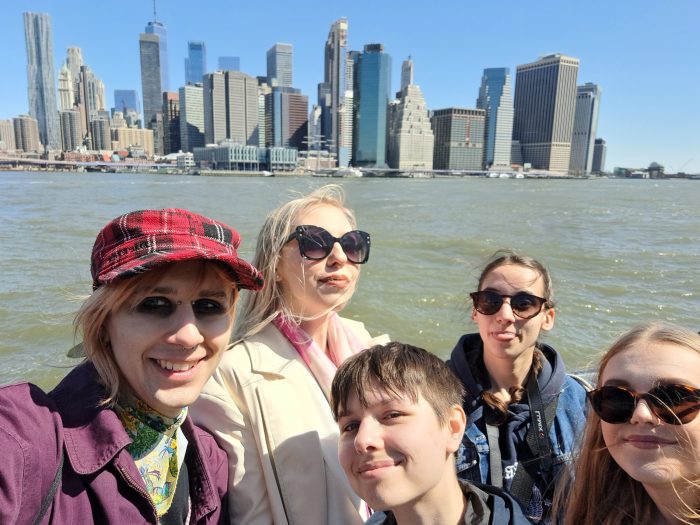 On top of that, the participants had a great opportunity to explore New York City's Chinatown while learning about the history of Asian Americans, which became a crucial theme of the tour. Students walked the streets of Chinatown and visited the Museum of Chinese Americans.