We are pleased to announce an online lecture by
Laura Arnold Leibman
(Reed College)
The Art of the Jewish Family: Early American Women's History Through Objects
This lecture is going to be the a part
of the 2020/2021 Spring Edition of the
American Studies Colloquium Series.
Thursday, March 18, 2021
at 6:00 p.m.
You can get 2 OZN points for participating in this event.
Check how to collect OZN points online.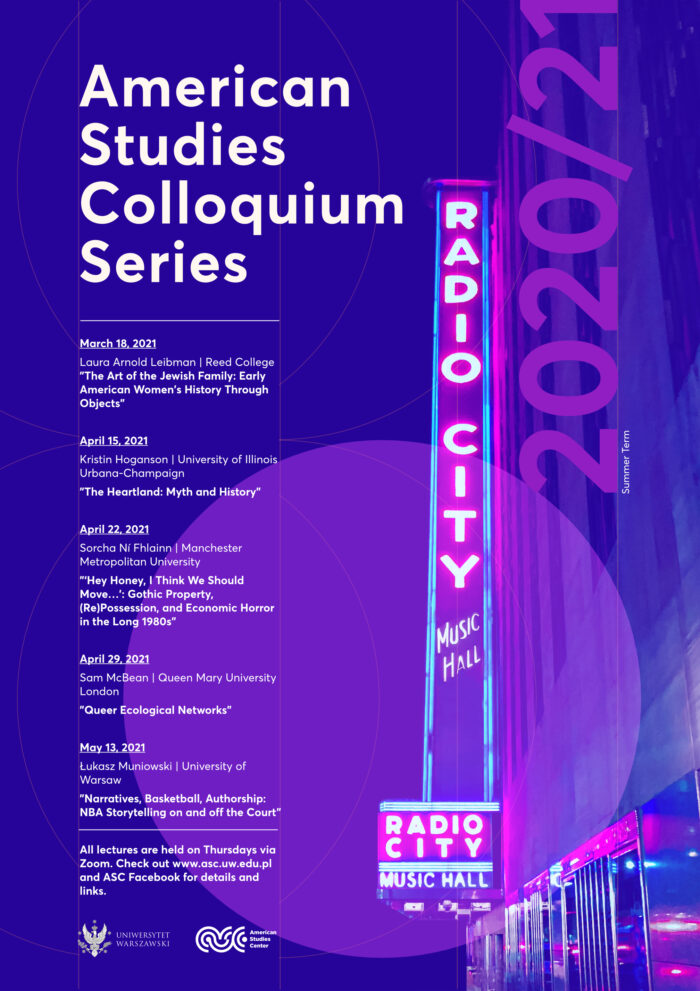 poster by Paulina Derecka (@paulinaderecka)
What?
In The Art of the Jewish Family, Laura Arnold Leibman examines objects owned by a diverse group of Jewish women who all lived in New York in the years between 1750 and 1850. These objects offer intimate and tangible views into the lives of Jewish American women from a range of statuses, beliefs, and lifestyles—both rich and poor, Sephardi and Ashkenazi, slaves and slaveowners. While much of the available history was written by men, the objects that Leibman studies were made for and by Jewish women. Speaking to American Jewish life, women's studies, and American history, Leibman sheds new light on the lives and values of these women, while also revealing the social and religious structures that led to Jewish women being erased from historical archives.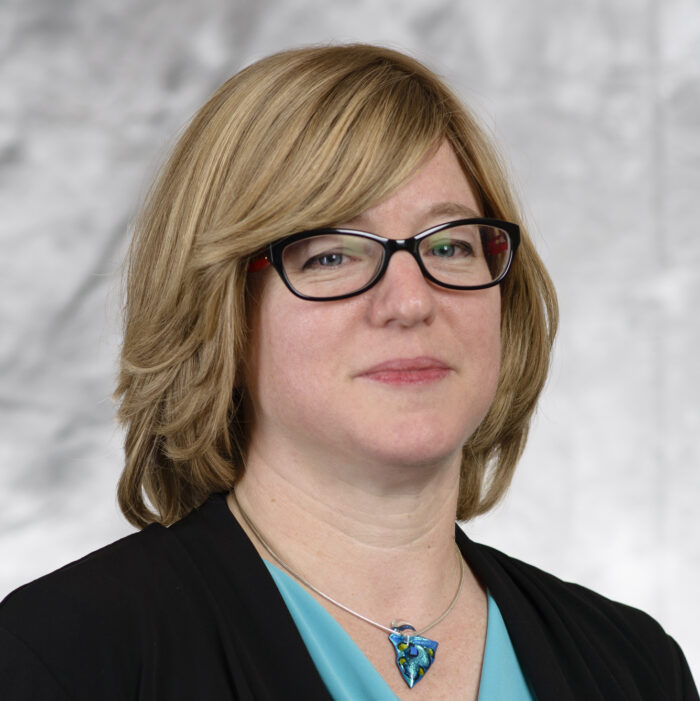 Who?
Laura Arnold Leibman is a Professor of English and Humanities at Reed College in Portland, Oregon (USA) and the author of The Art of the Jewish Family: A History of Women in Early New York in Five Objects (Bard Graduate Center, 2020). 
Her work focuses religion and the daily lives of women and children in early America and uses everyday objects to help bring their stories back to life. She has been a visiting fellow at Oxford University, a Fulbright scholar at the University of Utrecht, the University of Panama, and the Leon Levy Foundation Professor of Jewish Material Culture at Bard Graduate Center. Her second book Messianism, Secrecy and Mysticism: A New Interpretation of Early American Jewish Life (2012) uses material culture to retell the history of early American Jews, and won a Jordan Schnitzer Book Award and a National Jewish Book Award. Her forthcoming book is about an early multiracial Jewish family who began their lives enslaved in the Caribbean and became some of the wealthiest Jews in New York.